July 29, 2020
Celebrate National Lipstick Day with These Tips for Long Lasting Lipstick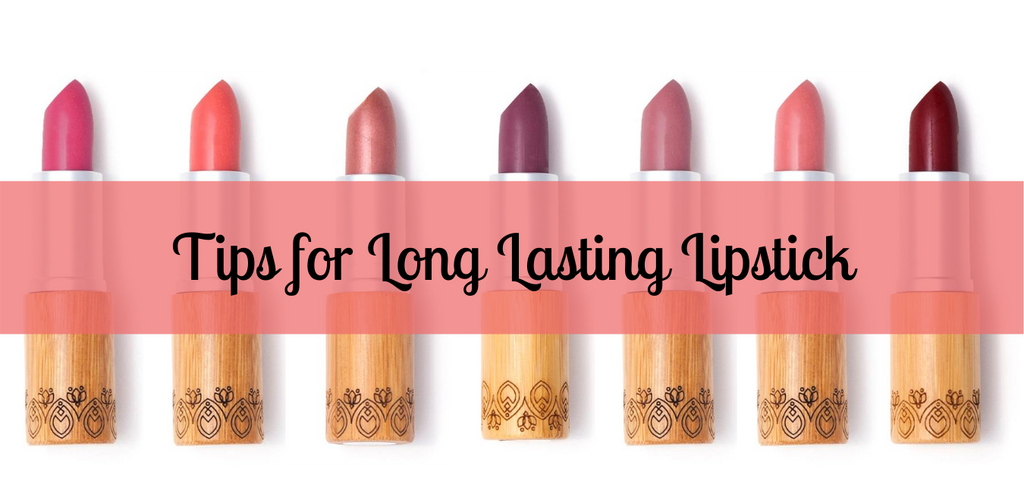 We love how great a pop of colour on our lips makes us feel. We love it even more when that happy pop of colour stays put. (Especially when wearing a mask to run a quick errand!) 
So how do you keep your lipstick looking great for hours at a time? It starts with how you care for your lips. Here are some quick tips on how to care for your lips as well as a couple pro (but easy) application techniques.  
Exfoliate
Use a sugar scrub to gently exfoliate dry skin off yours lips. 
Of course we are bias but our favourite is our Green Tree Beauty Signature Lip Scrub. 
Hydrate 
Take care of your lips by keeping them hydrated and protected with a nourishing lip balm or treatment. 
Our favourites are Pranic Forest Carrot + Cacoa Lip Treatment and Huna Nourishing Lip Shine. 
Line 
Use a lip liner not only to emphasize your beautiful lip shape but also to help your lip colour last. After lining your lips, use the side of the pencil point to gently fill in your entire lip. 
We love Pure Anada Lip Pencils. 
Brush 
Use a brush to apply your lipstick. You'll need less product and using a brush makes applying lipstick easier. 
The Elate Cosmetics Brow/Liner Brush and the Pure Anada Contour Crease Brush are both great for applying lipstick. 


Powder
After you apply your lipstick, use a powder to set your lips. Powder will help your lipstick stay put. Finish off with one more swipe of lipstick over your powder. 
Our favourite setting powder is Elate Cosmetics Glowing Powder. 
Try these tips and share your lips with us. 
We want to see your lipstick! Share your lips on instagram and tag @greentreebeauty.